Immediately applicable strategies from cockpit and business. By an experienced pilot and successful entrepreneur.
As CEO and shareholder of blowUP media Group, I formed a company that established itself as market leader.
As a certified leadership expert and speaker, I support individuals and organizations in the area of leadership.
In doing so, my cockpit-knowledge is of great benefit: I have been flying since my youth, later becoming an executive pilot and flight instructor.
Today, I combine genuine entrepreneurial and management skills with in-depth cockpit expertise – and lend wings to people and their individual ambitions.
The corporate process is about acting in a goal-oriented manner, keeping the focus.
In my time as an entrepreneur, I used strategies from the cockpit to do this.
And therefore defined effective success factors that are also valuable for others.
Now I share my experiences in exciting lectures, which allow my audience to benefit from and get inspired by my story.
Broadening horizons in many respects: In the flight simulator, participants control a Boeing 737, including takeoff and landing.
At their side, they have me as their copilot: That means teamwork on an eye-to-eye level.
Many people then change their inner attitude or evaluate their leadership behaviors.
And everyone takes with them insights that effectively integrate into everyday leadership.
Authentic leadership requires thorough principles and credible actions.
In this respect, flying and successful entrepreneurship prove to be synergists.
Interactive workshops let executives discover the analogies between flying and leading.
You will benefit from my experience and find leadership principles, as well as strategies, that suit you in your leadership environment.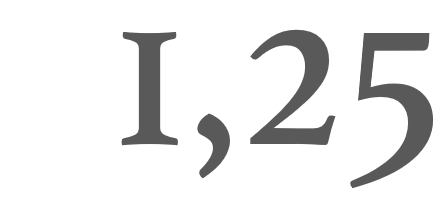 TOP RATING FOR KEYNOTE "CHANGE"
For Heinz Leuters at LEADERSHIP 5.0 "The (R)evolution in Leadership & Innovation," an event by Süddeutscher Verlag Veranstaltungen GmbH.
Cockpit Situation and the Lehman Crisis
"Exciting, authentic, and emotional – with his lecture, Heinz Leuters captivated the participants and gave them helpful strategies for difficult situations. Thank you for the very successful lecture!"
"The very positive feedback from our guests proves that you have made a super landing with your lecture. Both with the 'what' and with the 'how'! With your really convincing – in every respect – performance, you have made a decisive contribution to the success of our practitioner days! Thank you!!"
"Heinz Leuters has implemented his lecture series on "Leadership as in the Airliner Cockpit" very vividly and excitingly within our Academy. The attendees confirm: the analysis of the aviation scenarios and the combination with the "being an entrepreneur" captivate emotionally, allow management behaviour to become much more internalised and reinforce the memory effect. We recommended the lectures right away!"
"The attractive, emotionally-filled topic quickly resulted in a fully-booked event for us. As an entrepreneur, pilot, and leadership expert, Heinz Leuters conveys the similarities between aircraft operator and business leader with skill and authenticity – all participants agreed."
"The varied examples from the aviation industry are good impulses to think about leadership, communication and fault culture in the company. Heinz Leuters himself is very authentic: as an entrepreneur, pilot and through his often very personal comments."
"With your key presentation on our anniversary, you have perfectly accentuated the views and positions of our core messages. Thanks to your lecture, we were able to raise our partners' awareness of important points of view and necessary measures. Heartfelt thanks!"
"Mr. Leuters enriched our symposium with his presentation "Leadership – Human Factors": A great take-off into the evening event, because Heinz Leuters is a full-blooded entrepreneur and pilot. He knows how to combine entrepreneurial knowledge with impressive metaphors from aviation – infotainment at it´s best!" 
"Your lecture was really impressive. The insider information on aviation was a strong 'anchor' to deal with the issue of leadership and to derive consequences for other areas."
"Heinz Leuters was recommended to me. Our leadership is very demanding, because we have been dealing intensively with the topic of leadership for many years and Mr. Leuters has succeeded in transporting its topics in a very appealing and credible way! "